Exclusive — Donald Trump: 'Only Reason You Have a Republican Party' is Democrats 'Have Horrible Policy'
BEDMINSTER, New Jersey — Former President Donald Trump ripped into establishment Republicans for getting "duped" into supporting the Democrat agenda during President Joe Biden's administration, arguing that the "only reason" Republicans even exist is because of how bad the Democrats are on policy.
After viciously criticizing Biden's agenda and mishandling of the Afghanistan withdrawal during a nearly two hour-long exclusive interview here at his golf club in northern New Jersey, Trump told Breitbart News that the Democrats "stick together" something he said Republicans do not do. Trump named names, too, of such establishment Republicans he is unhappy with — name-checking Sens. Mitt Romney (R-UT), Ben Sasse (R-NE), Bill Cassidy (R-LA), Lindsey Graham (R-SC), and even Senate Minority Leader Mitch McConnell (R-KY) — with whom Trump has been feuding since late last year.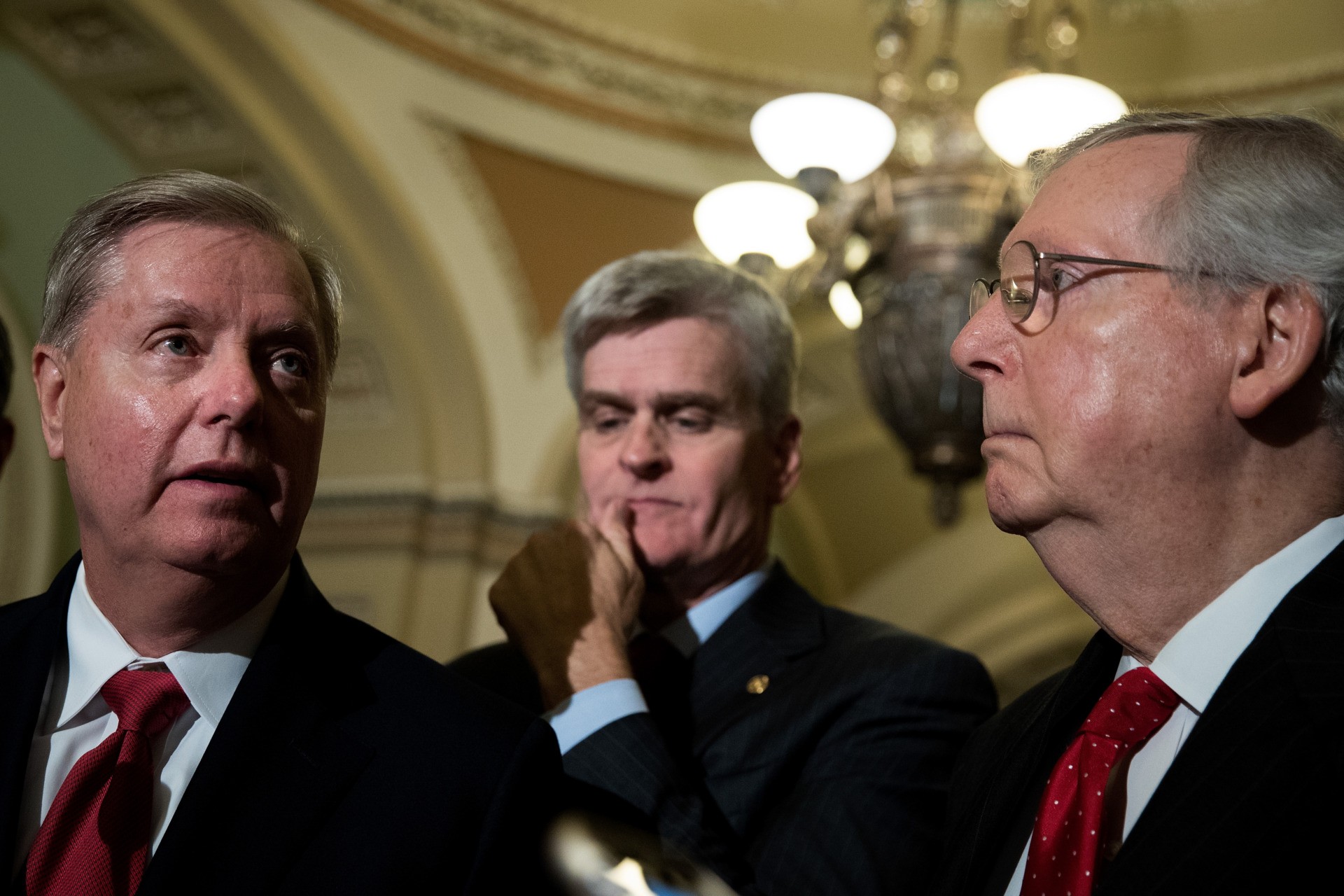 WASHINGTON, DC – JANUARY 19: Sen. Ben Sasse (R-NE) listens during a Senate Finance Committee hearing for Janet L. Yellen, President-elect Joe Biden's nominee for Treasury Secretary, on January 19, 2021 in Washington DC. (Photo by Anna Moneymaker-Pool/Getty Images)
Trump even provided Breitbart News with a chart showing public polling in the Kentucky Senate race in 2020 from before he endorsed McConnell and after — showing Democrat McGrath leading McConnell before the Trump endorsement and Trump's backing leading to a consistent lead and eventual victory for McConnell in November: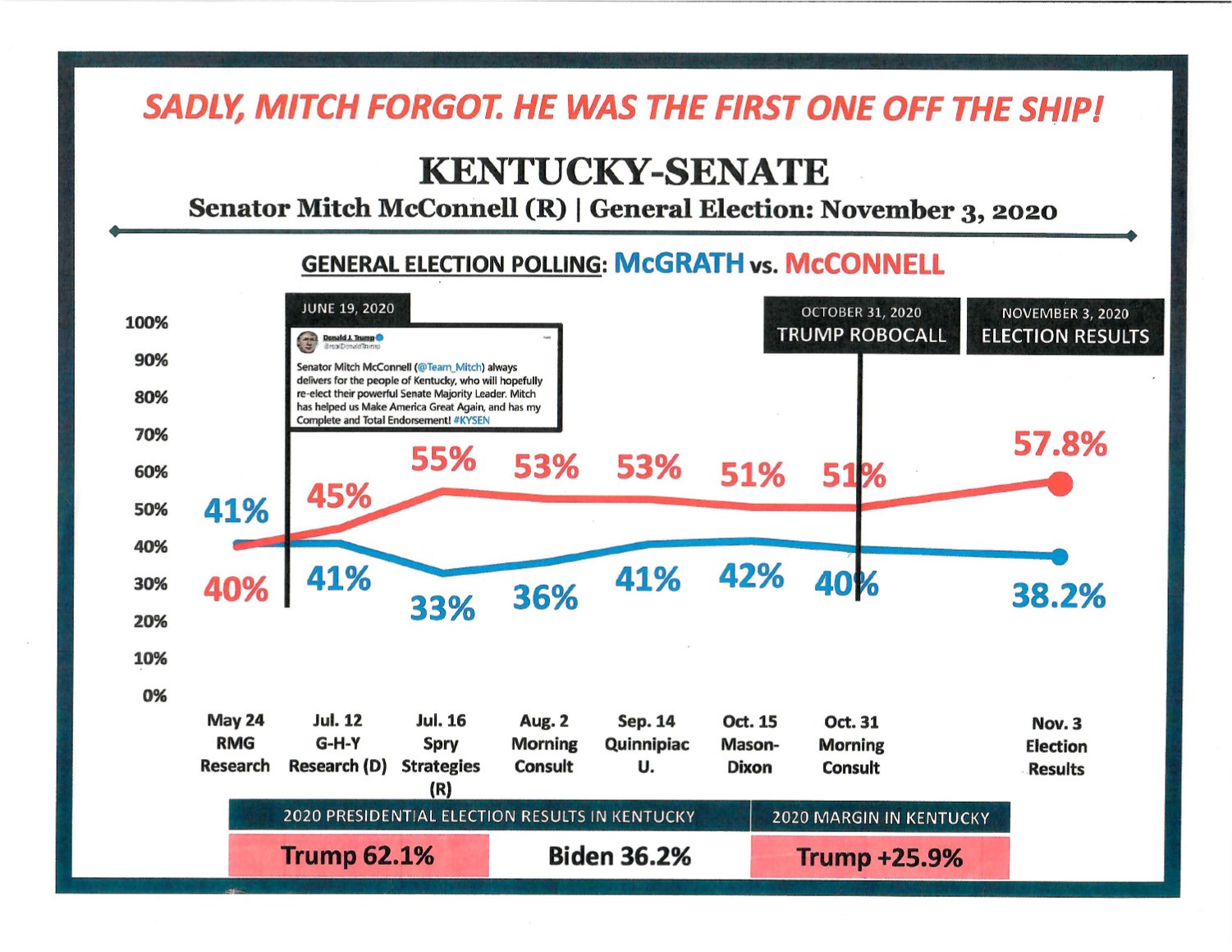 Chart showing public polling trends in Sen. Mitch McConnell's (R-KY) 2020 reelection bid before and after former President Trump's endorsement. (Provided to Breitbart News by former President Trump).
Trump added that with a few rare exceptions like the ones he named here, "I have very good relationships most" inside the Republican Party.
"I have a great relationship with the Republican Party but there are some bad people in the Republican Party that don't stick together like the Democrats do and they hurt us — they hurt us," Trump said.
More from Trump's exclusive interview with Breitbart News is forthcoming.