PC Culture Pushes Several Schools to Cancel Halloween This Year
Fears that Halloween might offend certain children have caused several elementary schools to cancel the holiday this year.
In Seattle, Washington, Benjamin Franklin Day Elementary School canceled Halloween this year because the Racial Equity Team believes it "marginalizes students of color who do not celebrate the holiday."
In a statement to KTTH, a Seattle Public Schools spokeswoman said that the school's pumpkin parade makes "students of color" feel isolated, telling parents and students to partake in Halloween festivities elsewhere.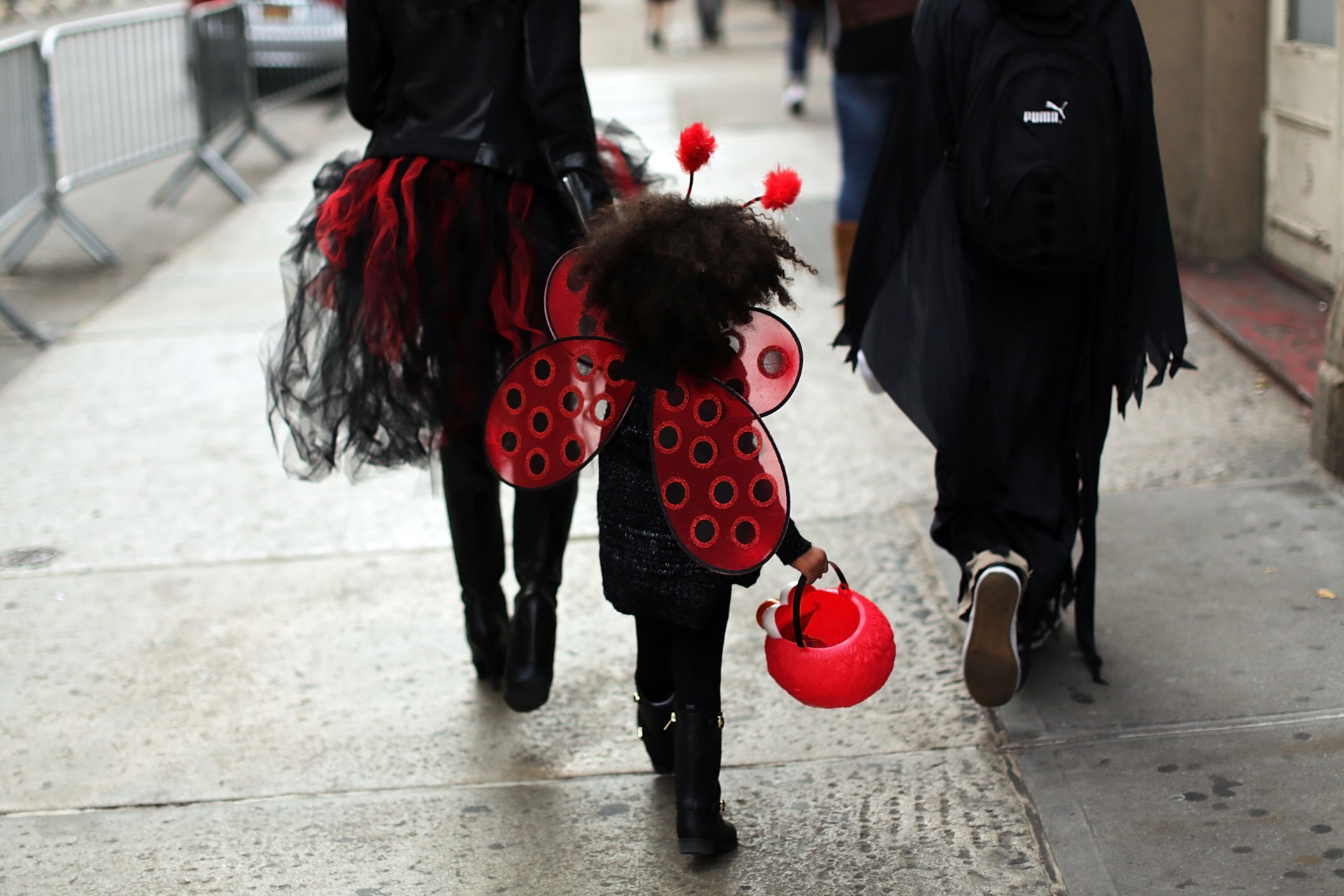 A child walks down a street in a Halloween costume in New York City. (Photo by Spencer Platt/Getty Images)
"There are numerous community and neighborhood events where students and families who wish to can celebrate Halloween," the spokeswoman said. "Historically, the Pumpkin Parade marginalizes students of color who do not celebrate the holiday. Specifically, these students have requested to be isolated on campus while the event took place."
"In alliance with SPS's unwavering commitment to students of color, specifically African American males, the staff is committed to supplanting the Pumpkin Parade with more inclusive and educational opportunities during the school day," she added.
The spokeswoman made sure to emphasize that the coronavirus pandemic did not contribute to the cancelation.